In all probability NOT, but it sure is a funny concept, damn that was a sweet ride today…GOOD GAME (followed by slapping your bros ass). Just think of the endless possibilities, we've tried this in Colorado Springs on the Pub Crawl presented by Jon Hurley and the reaction form innocent bystanders is priceless.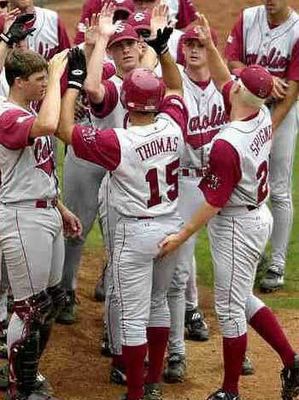 Post Road Ride: This usually happens at the coffee shop or local downtown (high exposure) location, roll up to your spandex clad riding partner, holla "good game" improvise on the rest, starbucks is my favorite place to give a good game!
Post Sweet DH single track: Probably the most "risky" of GOOD GAMES, especially in fall (i.e. Huntin season), most of our DH runs end in multi use public parking sections, a wonderful gathering spot for local hunters. Roll up to your bro in front of a 280lb deer hunter w/small varmint killin hand cannon, and slap a GOOD GAME on your riding partner…hella weird looks!
Skate/BMX Park: I need someone to report this action its uncharted territory as of now...
***Please note: If you or your "GOOD GAME" friend(s) are homophobic this type of shenanigans may be unacceptable, so please consult the other party to prepare for any unforeseen incidents.
Jason Sager
thanks for linking my site to yours, also I'll try and work on my spelling and grammar…